Services
1. PCB cutting machine.

2. Cutting quality and size measuring machine.

3. Laser marking machine.

4. MP thermoforming machine.

5. Layer deviation checker, Light leakage checker, OCR checker.

6. LED ceramic substrate filling hole inspection machine.

7. Roll bag IC inspection roll machine, Heating and cooling test machine.

8. LCD cutting positioning software, LCD height measuring machine.

9. Industry 4.0, Automated inspection equipment.

About Us
◎Founded in December 2009, Syn-dymanic Tech. INC has a new R&D service team with complete mechanical automation design and control, and vision detection system integration.
1. Double jig table design, can cut two different products at the same time.

2. Straight, U-shaped, curved, rounded, etc. with a variety of board edge cutting functions.

3. Equipped with high resolution color CCD, using the image to teach learning, easy to operate.

4. with milling tool life statistics management, can be used with Z-axis multi-stage.

5. Use lower dust collection device to collect cutting dust, also can be equipped with optional upper dust collection device.

6. Other models and IN LINE models are also available, please contact us.

Available in a variety of configurations and IN LINE models.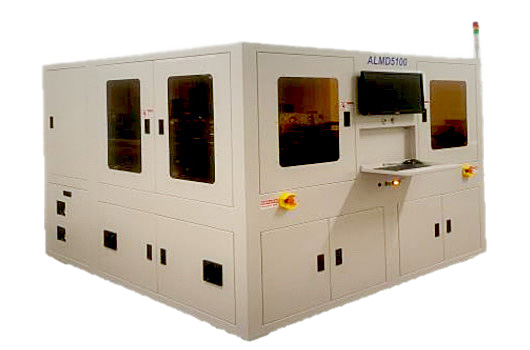 1.Laser proof marking, pre-process defect introduction, manual marking defect detection integration, Yin and Yang board can be completed in one proofing, no need to enter the board several times.

2. Equipment size: W2000mm * D2000mm * H1900mm.

3.Main functions: Combined with the front-end AOI, ET, AVI, manual drawing data integration, PCB carrier board marking, gold hit black, anti-solder hit white, 2D code and clear code printing ...etc.

4. High resolution line scan CCD with 1um optical ruler, presenting high precision printing standard.

5. Dual X-Y directional carriers with the industry's largest table surface of L290*W150mm, allowing substrate size L:85~290mm; W:40~150mm, covering more than 95% of substrate material.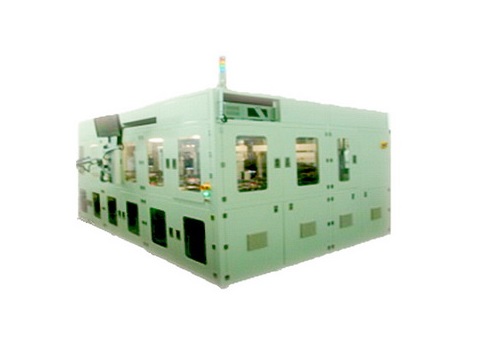 1. Device size: W3000mm*D2000mm*H2050mm.

2. MP IC carrier board size 300X300mm; board thickness 0.6 ~ 2mm can be used (MP Tary tray size is the main one).

3. Up to 60 pieces at a time, automatic production by 3 independent feeding and discharging systems and heating platform, can be operated simultaneously or in one station.

4. The heating platform temperature feedback precision control in real time, temperature jump +/- 2% or less.

5. Vacuum suction force of heating platform can reach -85kpa, and the equipment is automatically adjusted to compensate for the change error within +/- 2 kpa.

6. equipped with positioning CCD, before feeding the material can be done to check the direction and position of the material to avoid errors .

7. The production in the closed oven cavity filled with nitrogen, in addition to precise control of the flow, will also detect the gas concentration in the oven.

8. The interface instantly displays the heating temperature, time and vacuum suction, pressure, flow rate and other information, and uploads production data.

Why choose us?
The company is committed to the automation technology technology, combined with the machine vision production equipment, for the electronics industry automation equipment provides a good industry operation and structure potential.
Quality
The actual machine can effectively improve customer's post-process yield by 10-20%.
Services
We provide our clients with the flexibility to increase their profitability and strengthen their competitive advantage in the shortest possible time.
Professional
Innovative design, diversified products, covering semiconductor, PCB, FPD, LED and other fields.